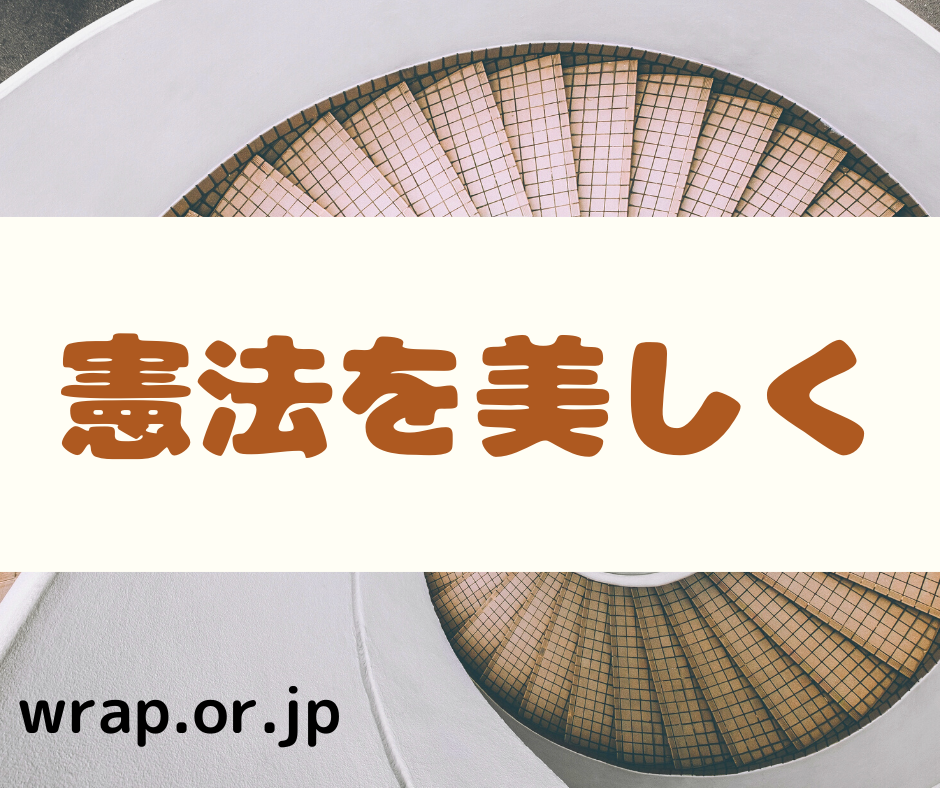 憲法は第二のパスポート
日本の新しい方向を考えましょう
以下、前文は僕の案です。
ET-methodであなたの前文をつくてみましょう。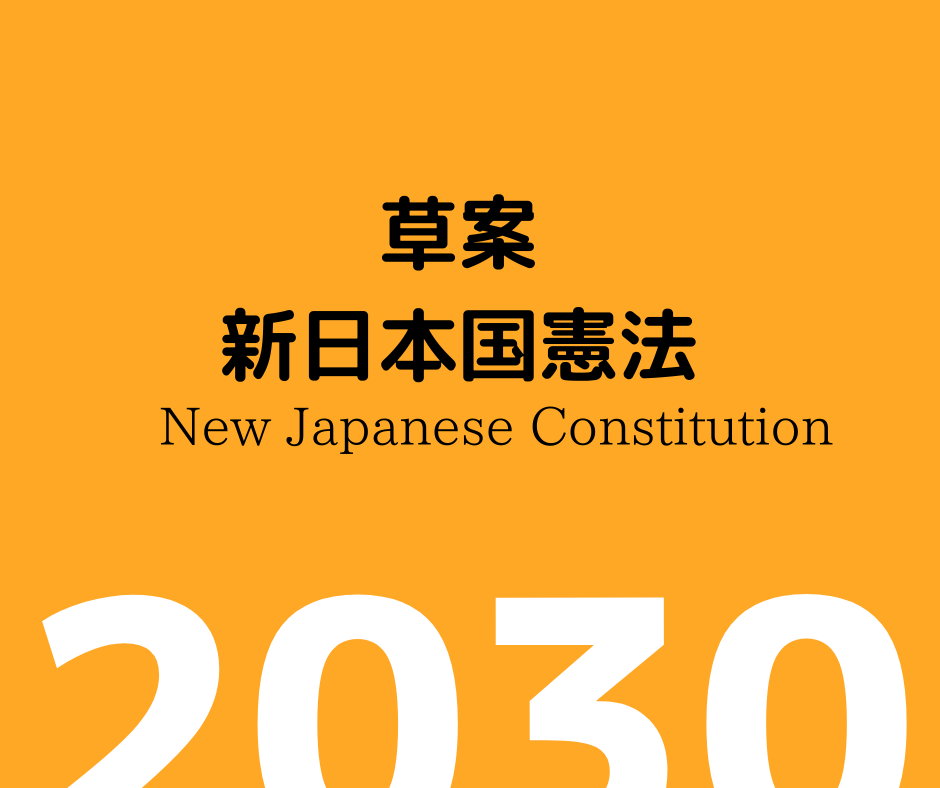 日本国憲法 前文改正(案)
日本国民は、正当に選挙された国会における代表者を通じて行動する。
まず、第一に、われらは、われらの子孫及地球上のすべての人々と共に、人類が獲得した「愛・平等・協力」の精神性を尊重する。
第二に、我々は、各民族および諸国民が歴史的な努力で獲得した「自由・公正・人権尊重」の共感性を尊重する。
われわれは、戦争と貧困を地球上より根絶することを決意し、実現するよう努める。
人類が生み出す科学的成果を奪い合うのではなく分かち合い、恒久的な平和と互恵の世界を地上に創り上げることを約束する。
われわれの総意により、われわれと共に、政府は、この希望の実現と拡散に努め、ここに主権が国民に存することを宣言し、この憲法を確定する。
われわれは、全世界の民が、富の偏在により生存が脅かされることのないように努め、ひとしく生存を確保する権利が保障されるように努る義務を有する。
 天皇と日本国民は、全世界の人々に対し、全力をあげてこの崇高な理想と目的を達成することを誓ふ。
起草 令和3年5月6日
reamble to the Constitution of Japan (Draft)
The Japanese people act through their representatives in the legitimately elected Diet. First of all, we respect the spirituality of "love, equality and cooperation" that mankind has acquired, along with our descendants and all people on earth.
Second, we respect the sympathy of "freedom, justice, and respect for human rights" that each nation and nation has acquired through historical efforts. We are determined to eradicate war and poverty from the earth and strive to achieve it.
We promise to create a world of lasting peace and reciprocity on earth by sharing rather than competing for the scientific results of humankind. We have an obligation to ensure that the people of the world do not endanger their survival due to the uneven distribution of wealth and ensure their right to survival.
The emperor and the Japanese people pledge to the people of the world to do their utmost to achieve this noble ideal and purpose.
Drafting May 6, 2nd year of Reiwa 
With our consensus, with us, the Government will endeavor to realize and spread this hope, proclaiming sovereignty to the people here, and finalizing this Constitution.